Find your perfect home right here!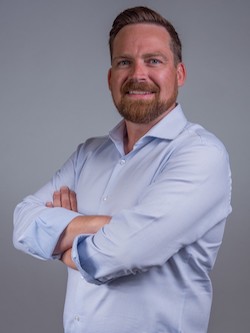 Multi-Awarded, Passionate REALTOR®
Justin Layton has been a REALTOR® for RE/MAX River City since 2006. The opportunity to establish life-long relationships with his clients is what excites him the most. As a REALTOR®, Justin loves seeing the life changes his clients experience --- whether it's an elderly couple downsizing to a condo, a young family looking to buy their first home, or the first-time buyers he had helped years earlier looking for a bigger home because they now have children!
"I love working with pleasant people. The fact that almost all of my business now is referrals shows how I have built great relationships over the years. I have been invited to weddings and sat at the family table with people I had never met before helping them in real estate. So, I find almost all of the people I work with to be great."
Justin is calm and patient, even under pressure. He is personable and can adapt to his clients' personalities when needed. Depending on the situation though, Justin can also be firm when needed and will stand his ground for his clients, no matter what. He is a very decisive person and strives to make the best out of every situation. His colleagues would often describe him as fun, easy going, and helpful.
Justin Layton served honorably as an Alberta Helitack initial attack crew member and later as a crew leader/incident commander. During his 6 years of service with the Government of Alberta, Justin fought over 100 fires across Alberta and Canada. It's no easy feat. The fires he fought ranged from less than a hectare to over 100,000! Before he started firefighting, Justin also served as an Emergency Medical Technician for a short while in Arizona.
Justin is a competitive billiards player as well. He plays in the Super Premier League of Walmac Pool in Edmonton, and has won numerous free trips to play in the World Pool Championships in Las Vegas. He is also a proud snowboarder! He's been doing it for over 30 years and has never grown tired of it!
As a father of two kids (a 8-year-old and 7-year-old), there's not much free time left for Justin. But when he can, he enjoys spending some time playing pool or hitting up the mountains with his wife or friends. When not working, Justin loves to spend most of his time with his family, taking them to great events and activities in and around Edmonton.
Justin has earned numerous certificates throughout his professional career. Some of these include a Structural Firefighting certificate from Alberta Fire Training School and a Forest Firefighting Certificate from Hinton Fire Training Centre. Justin also holds a Crew Leader certificate and various Incident Command and training certificates as well as his Emergency Medical Technician Certificate and Emergency Medical Responder Certificate. Plus numerous Real Estate Certificates!
His passion as a REALTOR® has also earned Justin various awards with RE/MAX. Some of these are RE/MAX Hall of Fame, RE/MAX 100% Club, RE/MAX Executive Club, and the RE/MAX award of excellence. Justin has also earned the Volunteer Award numerous times throughout his career!
Justin specializes in the Edmonton area. It is here where he first met his wife in Grade 8 whom he married on December 19, 2010. It is also here where he plans to raise his two wonderful children. Justin Layton has been lucky to call Edmonton his home since 1987.
"Giving you service beyond sold is my top priority. I will take the time to listen to you and ask the right questions to help you determine your true needs and wants. As your REALTOR® I look forward to helping you turn your housing and real estate dreams into reality"
Buying a home?
Your satisfaction is my top priority! Nothing less is acceptable to me. I will take the time to listen to your needs, ask the right questions, help you to meet your desires, and find your perfect dream home.
As your REALTOR®, I will preview properties in the area, price range, style, and size that meet your desires. That way, I can show you the best properties available, thereby saving you time, anxiety, and frustration. I can take the hassle out of finding, purchasing, and living in your dream home of today, tomorrow, and throughout your life.
I believe in Clients and Customers for life. That's the kind of service I offer everyone.
Selling your home?
As a REALTOR®, I will get your home sold for the best price possible, to net you top dollar, professionally, and in a timely manner. My online and offline targeted marketing programs give me the edge needed to make this possible. My extensive advertising program, with the RE/MAX network of REALTORS®, and corporate support, will give your property maximum exposure, which will in turn attract more positive attention and more potential buyers. And, more buyers looking at, and making offers on your home, means more money in your pocket!